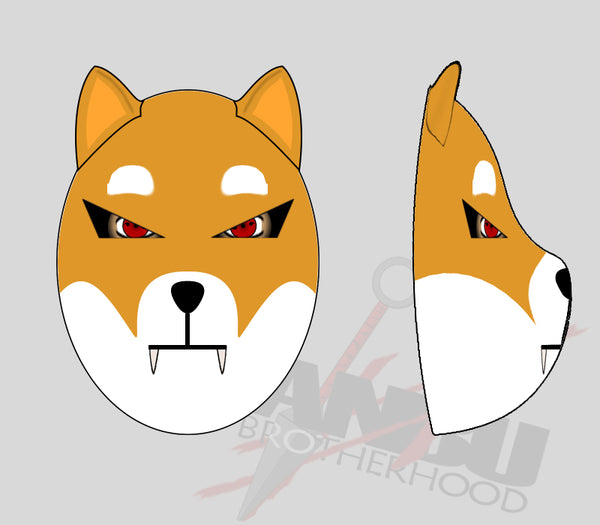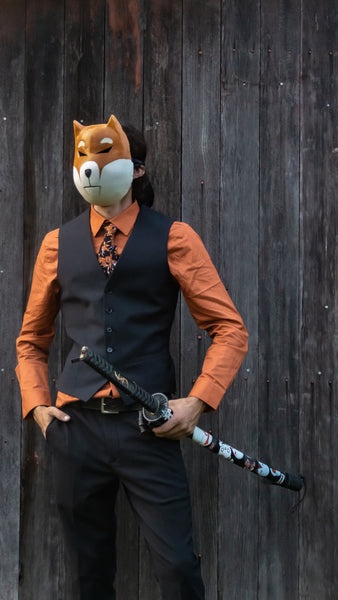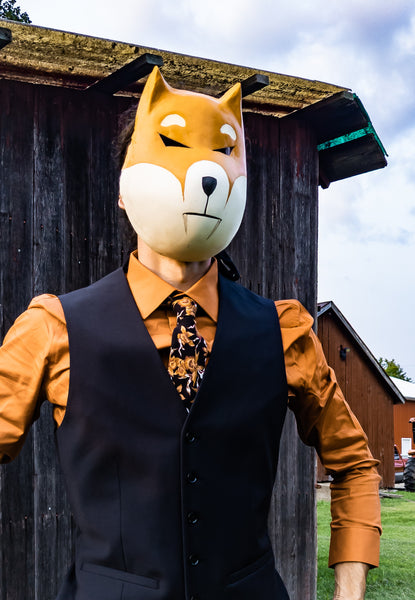 id="userPhoto">
Dogekilla Guardian
Doge / SHIB, Welcome to the Family
The time has come here at the ANBU Brotherhood, to "embrace the doge"  Not unlike ANBU Fandom, cryptocurrencies and meme coins especially have had a steady and diverse following.  Now you can represent Defi on your official duties for the Kage.
 All clay base design, no paint
The Dogekilla mask frame will come built with its teeth, mouth, nose and eyebrows  made from clay.  This composite colored clay mask provides a beautiful imbedded base design to contrast against  additional customized elements if used.  The Dogekilla Guardian mask is meant to represent the average doge, the non descript doge that blends into the pack.  4 elements are used to construct the nose bridge and mouth.
Folder: Nose Element: Nose Bridge
Folder: Short Straight Mouth Element: Closed mouth

Folder: Short Straight Mouth Element:  Fang Left
Folder: Short Straight Mouth Element:  Fang Right
*Reminder: Dogekilla mask frame comes standard with white clay eyebrows imbedded in a burnt orange clay upper half. 
Dogekilla customizer

Click here  to build your own Dogekilla design from scratch.
 ANBU Brotherhood at its core
Hand crafting masks since 2012, The ANBU Brotherhood means quality of mask as much as it means wearer of mask.  All ANBU Brotherhood masks are made from high quality and durable air dry clay, reinforced by a rigid endoskeleton.
36" long fabric head ties 

American made and hand sewn by a nice lady in South Carolina.  These long and flowing jersey fabric straps are built into the integral structure of the mask itself; these straps will not pull out, you could destroy the mask trying.   Black straps come standard and are meant to tie behind the head to provide a timeless, tech-less look and experience.  
 Life imitates art imitates life....
 #ANBUbrotherhood when you post!  As you bring your OC to life with your new custom ANBU mask, remember to claim your membership in THIS club.  We are a virtually linked community bound together by these masks, put your virtual mark out there with a # or a tag.
Build time / Private Stock
Please allow 4-6 weeks for a mask to be made from scratch.  Each mask is made by hand by the same mask maker.  Please feel free to reach out about progress on your particular order and thank you in advance for your patience.
Don't want to wait, Check out the Mask Maker's Private Stock.  View this collection of one-offs and best sellers, finished, boxed and ready to ship.  A mask from this section can be expected in 1-2 weeks or sooner