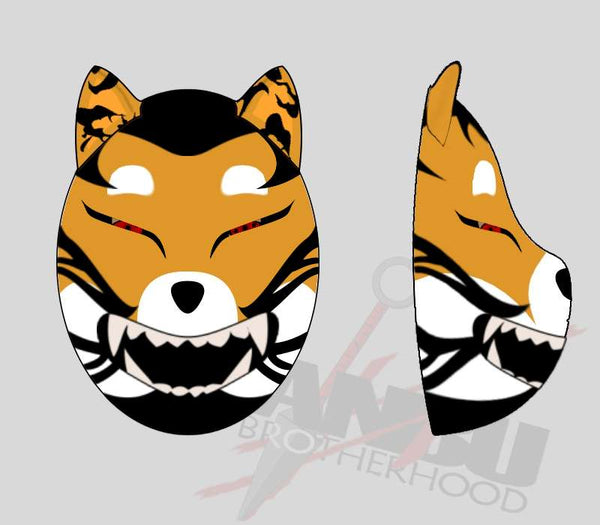 id="userPhoto">
Your ANBU Brotherhood Dogekilla Mask
Welcome, from the Brotherhood:  Hello senpai and welcome.  Here we present a special mask frame for your consideration, The Dogekilla.  A customizable Shiba Inu ANBU mask adherent, of course, to the ANBU Brotherhoods strict standards of quality.  
Build on top of this beautiful clay mask frame.
Click the image above to start customizing your own Dogekilla mask configuration.  Choose from 33 different eye configurations.  White Clay Eyebrows and bottom half of mask and solid black clay nose are included on the base design and need not be added.

The Dogekilla design is defined by its hand mixed burnt orange native pattern.  This dual-tone clay design  is inspired by the natural hair pattern of the Shiba Inu dog breed.  Its natural beauty provides a still customizable canvas with the Shiba Inu as the base pattern.
 Native pattern is built in clay not painted on, to contrast native design from customized elements.  The eyebrows and nose will both be made of clay in their respective colors.  Experience the handmade quality of the ANBU Brotherhood.